Lavender harvest 2019
We only grow Lavandula angustifolia, i.e. real lavender or fine lavender, and strive every year to achieve medicinal quality in the composition of the oil. So far we have achieved this goal, which has to do with the plants and the weather on the one hand and the distillation on the other. There are around 400 varieties of Lavandula angustifolia of different origins worldwide. Widespread is the French and Bulgarian genetic strain, which also differs slightly in fragrance. Personally, the scent of the Bulgarian plants appealed more to me and I decided to use Bulgarian plants before growing them. These thrive in the Waldviertel, although the annual amount of precipitation lags behind Bulgaria and France.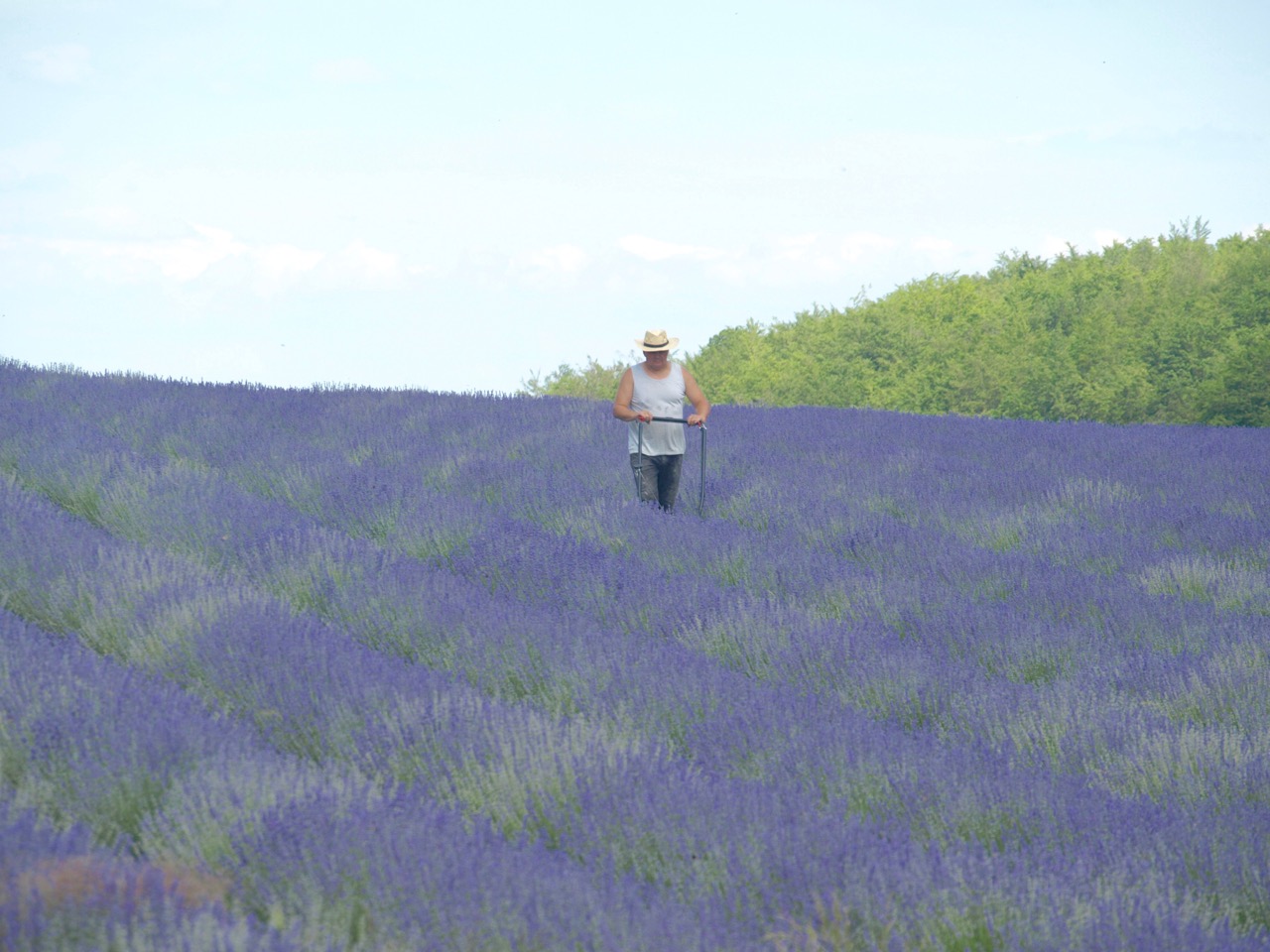 We still harvest our lavender by hand. This year, however, for the first time with cordless hedge trimmers, which greatly simplified the harvest. Every year the time when the harvest should begin has to be determined anew. After a few test distillations, where the quality and yield are determined, the harvest begins.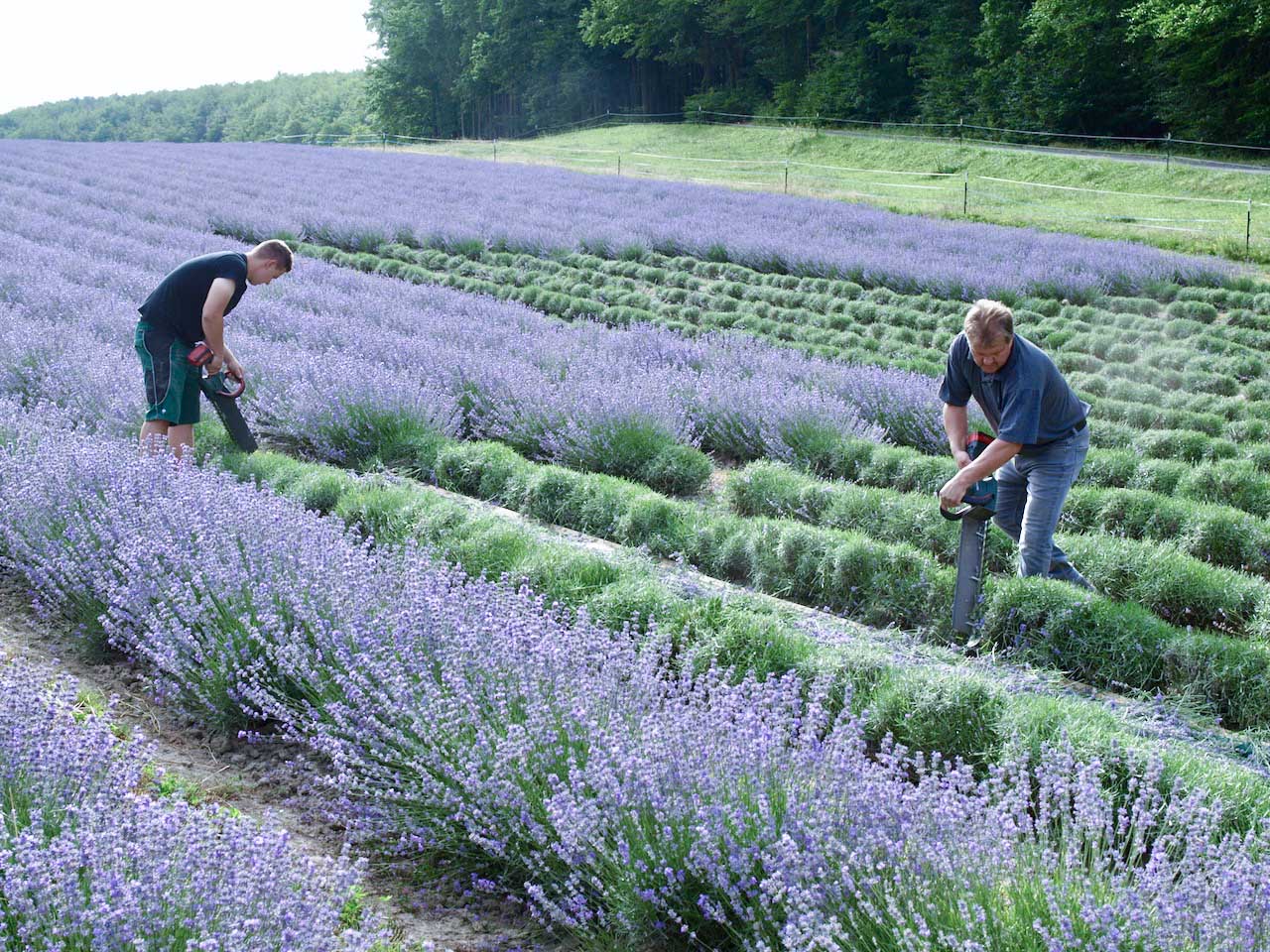 A long day of distillation begins with the first delivery to our distillery.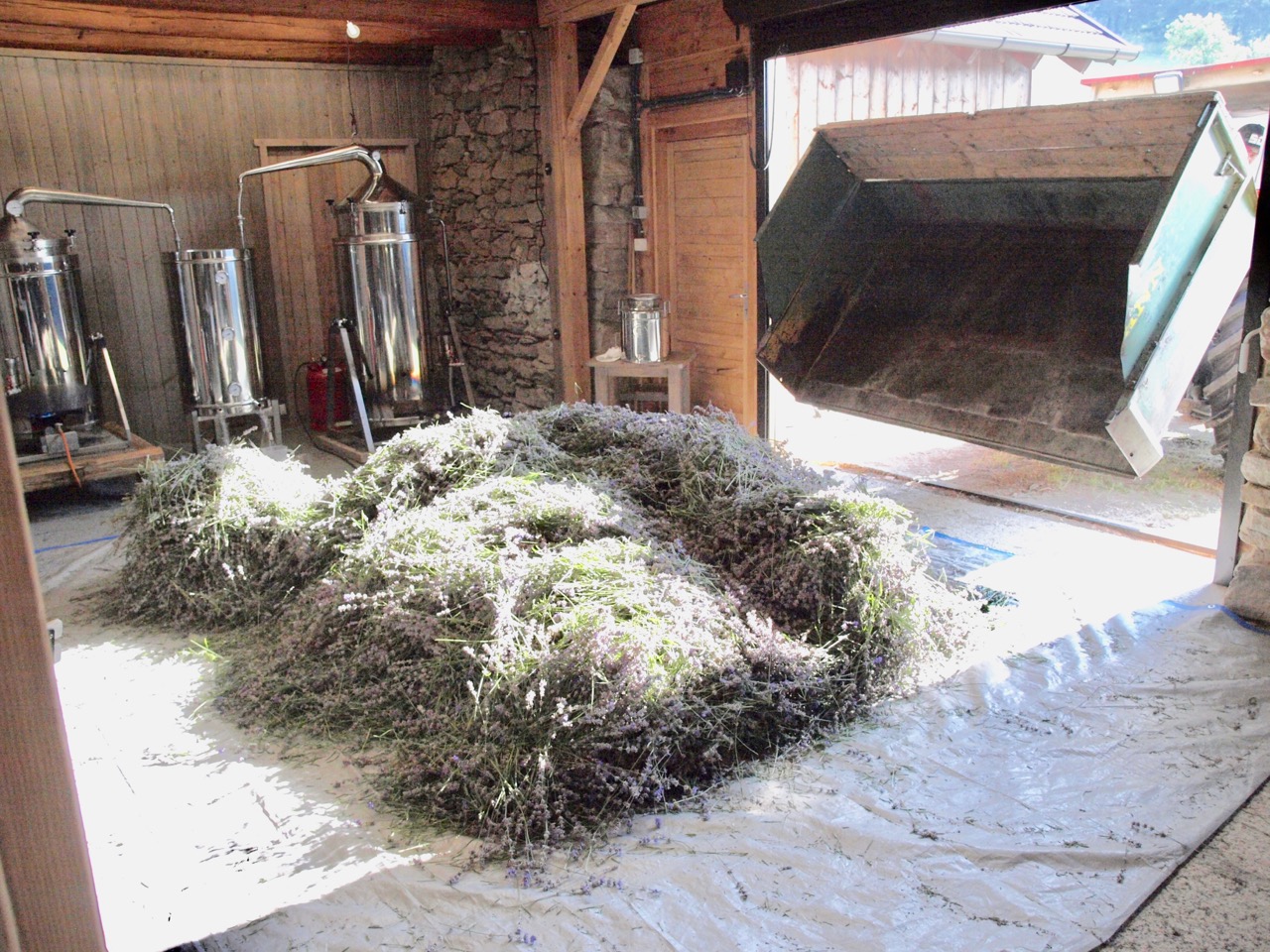 We have 600 liters of distillation capacity in two steam stills, which we had custom made for our needs by a herbal still specialist. Due to the quality and design of the stills, the yield and the quality of the oil are at an excellent level.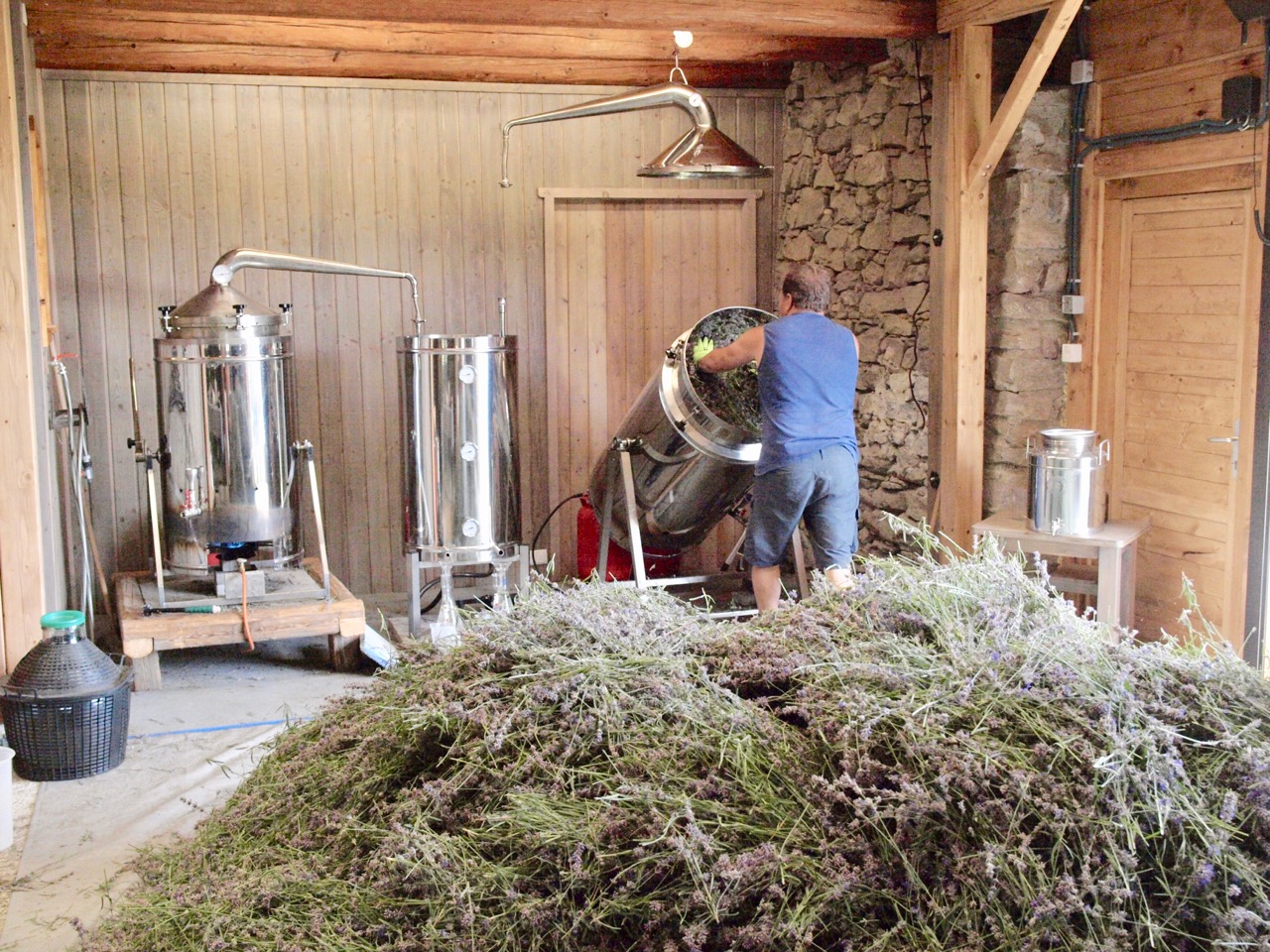 When the hydrolate-oil mixture runs from the still into the Florentine vase, the room is filled with the scent of lavender.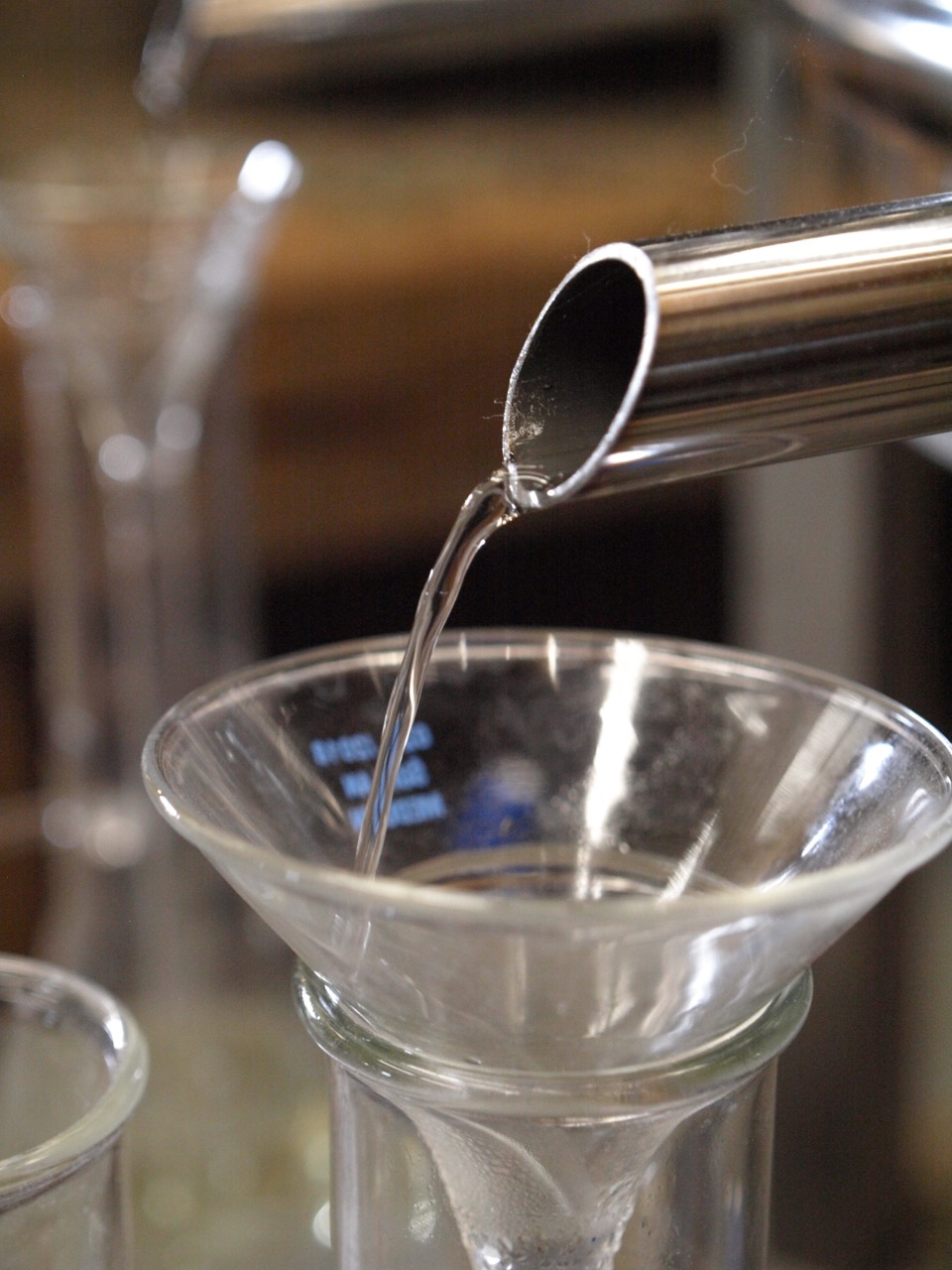 With each distillation, it is exciting to observe the separation of hydrolate and oil in order to estimate how much oil can be extracted from the plants this time. At the same time, the purity is also checked.