Mountain pine oil organic from South Tyrol - 10ml
INCI: Pinus mugo oil
Extraction: steam distillation
Origin: South Tyrol
Plant part: twigs with needles
The family business from which we obtain our mountain pine oil has been known for generations of high-quality products. In the past, the distilleries were brought to the pines due to the lack of transport. Since 1958, however, our manufacturer has had a permanent production site in the beautiful Sarntal. Various certificates prove the quality and decades of experience. From there comes our 100% pure oil, which is a real treasure.
The undemanding mountain pine, also called mountain pine or mountain pine, thrives between 1000 and 2700 meters and forms the tree line in the high mountains in our latitudes. It is an evergreen, shrubby, coniferous coniferous tree that grows up to 3 meters tall and grows extremely slowly in these extreme conditions. Therefore, the unique active ingredients are particularly concentrated in needles and branches. It is a nature reserve, which is why only the operators of mountain pine distilleries are allowed to cut and process it under special conditions. At the same time, however, this is necessary with progressive encroachment on the alpine pastures.
In the old tradition, the mountain pines are still harvested with great effort after the snow has melted, which does not end until the beginning of June. Because on this difficult, steep terrain you cannot avoid heavy manual work. The branches are skillfully severed with a sharp axe. Bundles weighing around 40kg are loaded onto the shoulders and carried to the collection point on the access road. This is probably the most strenuous work process and requires strong arms and a lot of strength in the legs. Where suitable access roads are completely lacking, a special variant of transport must be used. A thick wire is stretched, on which the bundles of mountain pines – attached to wooden hooks – whizz down into the valley. At the "valley station" the packs have to be lifted from the wire, which in turn requires a lot of muscle work, but also caution and presence of mind.
The essential oil of the mountain pine smells spicy and fresh of the forest. You combine the scent with the clear air of an alpine mountain landscape and breathe deeply and feel like you're transported there.
For as long as anyone can remember, healthy and sick people have sworn by the special effectiveness of this natural remedy. Inhalation, even without medical indication, has a beneficial effect on the respiratory tract. Therefore, it is one of the most popular preventive and strengthening sauna oils. In the case of hoarseness, colds and coughs, the antibacterial properties of the mountain pine inhibit the multiplication of germs and support mucus dissolution and expectoration. Massages and embrocations increase blood circulation, which noticeably relieves muscle and joint problems. Applications for gout and rheumatism have also proven themselves. However, it should not be applied undiluted to the skin, but together with a carrier oil. The most common and versatile is almond oil.
The mountain pine gives the soul an invigorating feeling of liberation and relaxation.
Organic certified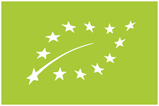 IT-BIO 013
Italy agriculture